While listening to Sean Paul's new album Imperial Blaze I found a few good sounding tracks, especially "Press It Up."  By chance, this song was released as the album's second single a couple weeks ago, and an instrumental version was included with the CDM.  While fooling around in Traktor, I found it mixes quite naturally with Chris Brown's "Kiss Kiss."  My second mashup, "Kiss Kiss It Up" was born.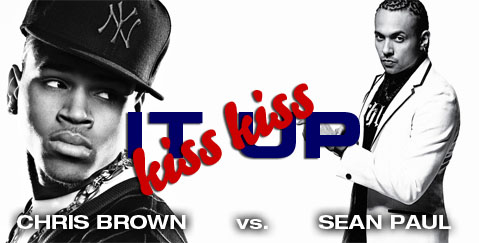 Technical info:
Artist: Sean Paul vs. Chris Brown feat. T-Pain
Title: Kiss Kiss It Up
Genre: Mashup
Duration: 4:12
Filetype: .mp3
File Size: 5.35 MB
Bitrate: 177 kbps
Channels: 2 (stereo)
Sample Rate: 44.1 KHz
Sample Size: 16 bit
Encoder: LAME 3.97
Download link: http://www.dmahr.com/files/Sean_Paul_vs._Chris_Brown_feat._T-Pain_-_Kiss_Kiss_It_Up.mp3
Enjoy!