After using Traktor for about nine months, I've decided to record and release some mixes that I use.  My first mix is a mashup of the instrumentals from "Dead and Gone" by T.I. and the vocals "Hot N Cold" by Katy Perry.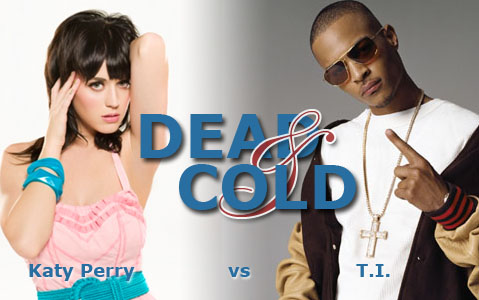 Although I could make this in a cleaner way using different software, I decided to create this in Traktor 3 because it simulates a live performance environment.
Technical info:
Artist: T.I. vs. Katy Perry
Title: Dead and Cold
Genre: Mashup
Duration: 3:35
Filetype: .mp3
File Size: 4.59 MB
Bitrate: 178 kbps
Channels: 2 (stereo)
Sample Rate: 44.1 KHz
Sample Size: 16 bit
Encoder: LAME 3.97
Download link: http://www.dmahr.com/files/T.I._vs._Katy_Perry_-_Dead_and_Cold.mp3
Enjoy!